DOMAINES OF APPLICATION
CTA products are used worldwide, in industrial applications such as:
CTA, Air Treatment Specialist for 30 years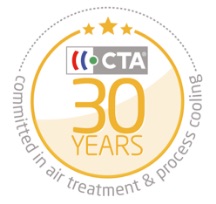 CTA, a French manufacturer, uses its experience in the development and design of products suitable for industrial applications in the field of compressed air. Constantly seeking optimal performance,
CTA has filed numerous patents to secure a leadership position driven by innovation and a constant quest for performance. With this knowledge, a partnership with the largest component suppliers and a sharp cost control,
CTA offers you the most efficient product lines on the market.